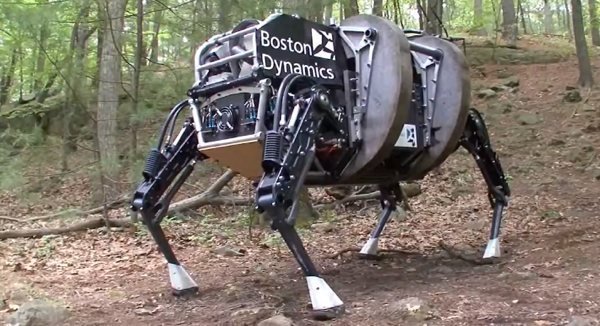 Google is experimenting with robotic technology.
Google has just confirmed that it acquired Boston Dynamics, a company that is based on engineering robots.
Boston Dynamics has created a series of robots that are capable of walking, running and climbing on numerous types of terrain.
The deal between the two companies was kept under wraps and while not all details have been disclosed, Google did confirm the purchase of the robotic company yesterday.
One of Boston Dynamics robots include Big Dog, which has been designed to walk up and down hills and can keep his balance on snow and ice.
While it unclear what Google wants to do with the robotic company, we feel it is only a matter of time before we all have robots in our house, cleaning, cooking and perhaps even searching the web for us.
You can see a video of one of Boston Dynamics Robots here:
https://www.youtube.com/watch?feature=player_embedded&v=9zup4hGbECc