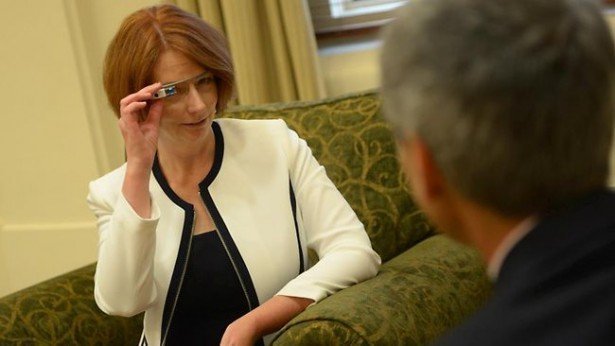 Google Glass has finally arrived in Australia. 
Upon Google Glass's arrival in Australia one workplace health and safety firm decided to test the glasses in cities around the country.
Google Glasses balance right on the face and nose just like regular glasses. Instead of a lens they have a tiny computer and heads up display right attached to their arm. The Google Glasses feature an Internet Connection, 5MP state of the art camera, and 16GB storage space. They can accept verbal commands as well as phone app and built-in touchpad commands.
The Safety Culture Australia firm was the frist confirmed company in Australia to get their hands on a pair. The company was swamped everytime they used them in public and they were shown to be safe to use while driving.
The Safety Culture Australia managing director Luke Anear mentioned that the company obtained a pair of the Google Glasses through Google's developer program when it available last year.
Mr Anear said the glasses had also proven safe to use in everyday life in spite of widespread privacy concerns. The company is also using Google's gadget to develop hands-free health and safety apps.