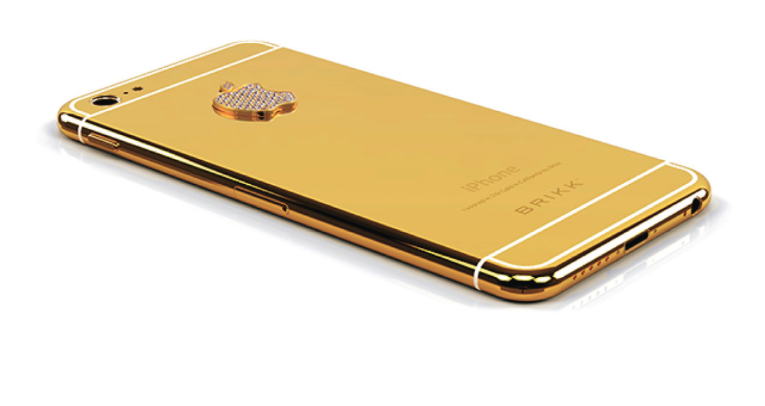 While the iPhone 6 is still in the works, Brikk the accessory company is already taking preorders for a 24 carat gold coating. 
Brikk is offering customers with a flair for all things luxurious, the opportunity to pre-order a 24 carat gold or platinum coating on the new iPhone 6 model.
Dubbed "The Lux iPhone 6", customers will be able to coat their iPhone 6 with gold or platinum and have their device embellished with real white diamonds. They also offer the option of getting the Apple logo on the back blinged out with diamonds.
Brikk is offering the plated models for the reasonable price of $4,495 and the diamond model for $8,395. Both versions come with a guarantee certificate and a 1 year warranty.
Even though the iPhone 6 has not even been launched yet, Brikk is taking pre-orders with a $500 deposit.
The Lux phones have an estimated ship time of 3-4 weeks after the release of the iPhone 6.