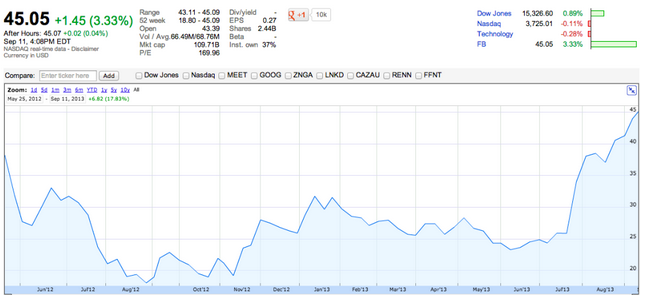 Facebook Stock At An All Time High
Facebook stock was at an all time low on August 31, 2012 at $18.
Now, over a year later it's risen all the way back up over initial IPO surge pricing to be over $45.
This afternoon Facebook CEO Mark Zuckerberg will be interviewed by TechCrunch founder Michael Arrington onstage at TechCrunch Disrupt.
Facebook has been consistently beating expectations and the stock price continues to rise. The question now is how high will it go?
After hours trading today could get pretty interesting!