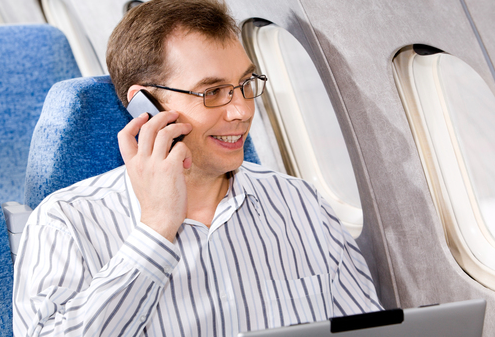 Its the dawning of a new era. Cellphones can now be used on European flights without having to be switched into airplane mode.
Passengers travelling on European airline flights will be able to leave their gadget connected through the entire flight according to the European Aviation Safety Agency (EASA.)
That means that tablets, laptops and smartphones can remain switched on able to tap into wi-fi and cell service for the entire flight.
The new ruling comes after the EASA determined that there was no harm in cellular signals interfering with the airplane. In fact, they stated that "planes are not affected by device transmission signals in any way."
Of course, it will remain up to the airline if they adopt this policy however devices will still have to be stowed for take off and landing.
Will the US and the rest of the world follow?