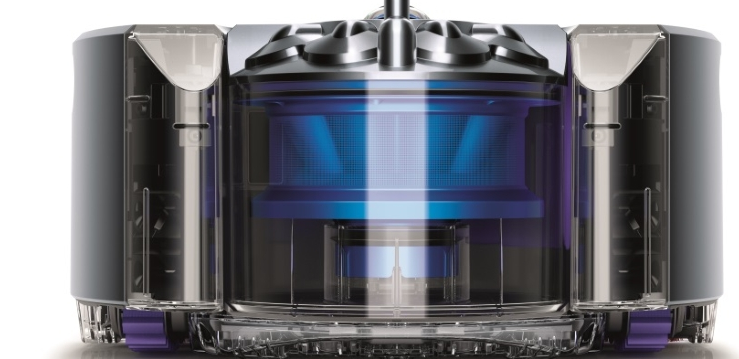 Dyson has just launched their first robotic vacuum cleaner, the 360 Eye. 
Dyson revealed the new vacuum cleaner in Tokyo, showing off the new technology that has never been seen before in a robotic cleaner.
The 360 Eye comes equipped with a 360 degree panoramic camera and infrared sensors that are able to determine the size and space of an entire room.
The camera also has the ability to capture up to 30 frames per second and analyzes each shot to ensure it can manoeuvre around obstacles and furniture.
This really is the first of it's kind as other vacuums only have a sensor, not a 360 degree camera.
Another key difference is that the 360 Eye does not come with wheels, instead it moves with rubber treads, allowing it to handle all floor types.
According to Dyson, they tested the 360 Eye on a 670 mile journey over 342,000 bump strips to ensure that it maintained suction and suspension.
A price for the new 360 Eye is yet to be released but the new cleaner will launch in Tokyo later this year and in the USA in 2015.