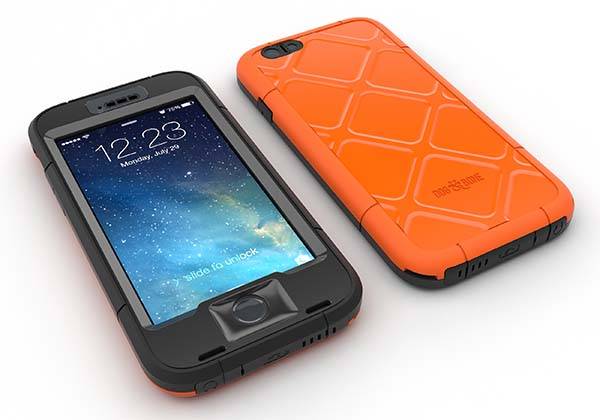 Oh, the pain that comes with the sound of your new iPhone sinking into water. And since Apple doesn't cover damage due to water under its standard warranty, the $650 phone is as good as a paperweight. Fortunately, there's Dog & Bone Wetsuit waterproof rugged case for the iPhone 6 and the iPhone 6 Plus, so that you don't get nightmares.
Dog & Bone Wetsuit iPhone 6/ 6Plus case is as good as they come. The specially designed case for the iPhone 6 and 6 Plus not only protects the phone from splashes but makes it resistant to submersion in water. The case provides IP68 certification level of security to your phone from dust and water. It means your phone can stay submerged in up to 2m water for up to 30 minutes and come out unscathed.That's something that would draw the envy of hotshots in the Android crowd. It's also first of a kind cover that allows you to use the Touch ID sensor on the phone even after putting on the cover. The case provides military grade protection to the phone, making it drop secure from heights of up to 2m. Then there's shock and snow proofing as well.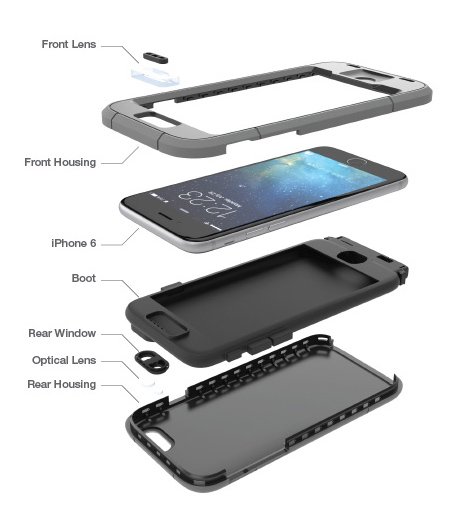 Even after the three level protection, the phone only swells to 13.8mm width. The soft rubber touch exterior is available in multiple colors and offers an overall solid grip. Oh, and the cover leaves the screen open so that the touch experience doesn't suffer. And you can also use the cameras with the cover on (which is something that is expected of a case).
Dog & Bone Wetsuit iPhone 6/ 6Plus case can be picked for $80 ($90 for iPhone 6 Plus) a piece and is available in Electric Orange, Silvertail and Blackest Black. It's available from the manufacturer website here (iPhone 6 Plus here).