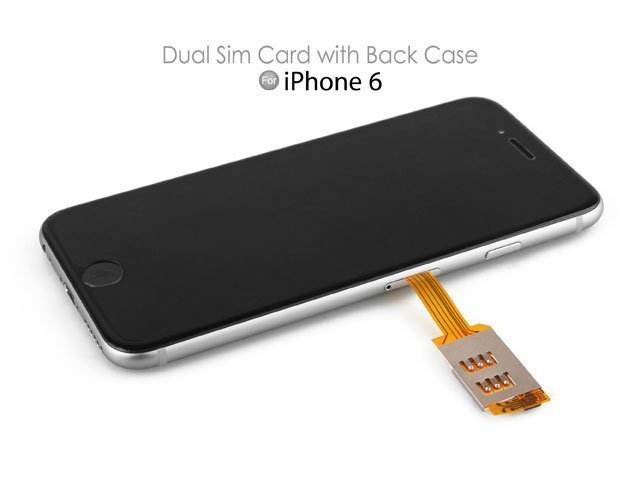 How does the idea of a dual SIM iPhone 6 sound to you? We're sure it's tempting and while Apple certainly has no plans to release such a device, third party accessories are trying to fill the gap. Brando's dual SIM card case is one such product available in the market.
It's pretty neat actually and crafted quite smartly. A strip of silicon goes inside the iPhone 6's SIM card slot and rests between the SIM and the metal contacts on the phone. The other end of the strip comes out of the phone and has a slot to insert the full size second SIM on the other end. Now, the second SIM dangling in the air wouldn't look very neat, would it? So there's a specially designed cover for the phone that hides the second SIM underneath it.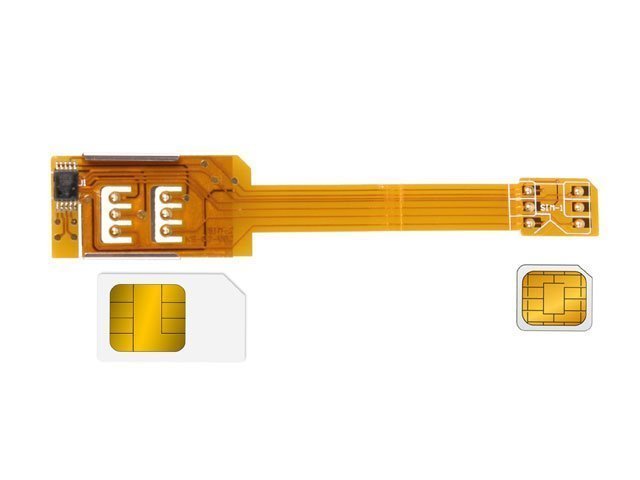 Both the SIM cards  need to be of the same network (4G/LTE, 3G, 2G). Once setup, you need to download the special custom settings app that allows you to toggle between the two SIM cards (we're not certain if it supports active standby).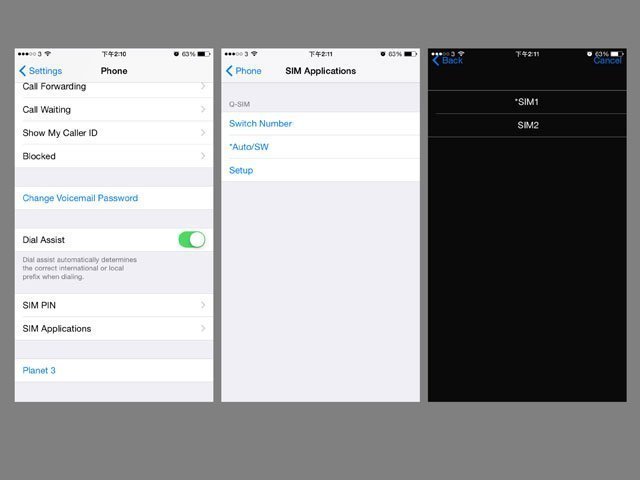 At $25 a piece, it's not very expensive either and can help save people who travel on the roaming charges. All in all, it's one of those accessories that can greatly add to the overall value of the phone.
You can get it off from the manufacturer's website here.