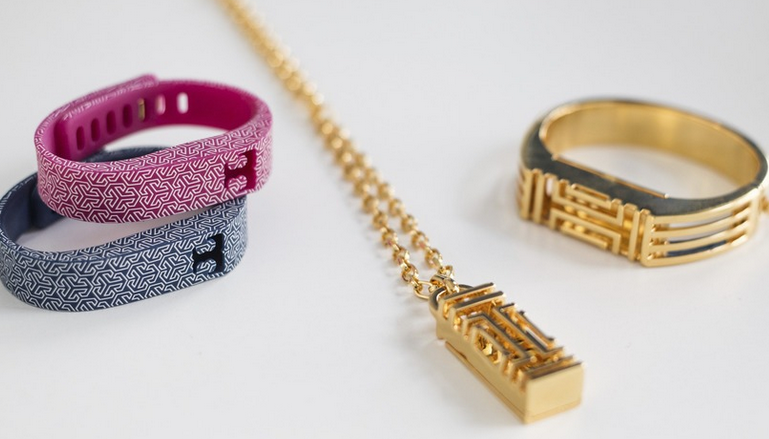 The days of unattractive fitness trackers are now long gone as designer, Tory Burch has released her beautiful range of FitBit Flex accessories.
Fitness trackers are becoming increasingly popular and while the current bands are rubbery and somewhat cheap looking, FitBit has put a rest to that by teaming up with high end designer, Tory Burch.
Burch worked with the company to create four accessories that can transform FitBit's technology into an aesthetically pleasing accessory that women will love.
The designer inspired bracelets start at $38 for a silicon band and go up to about $195 for the brass hinged bracelet. There is also a gold pendant necklace which is expected to retail for $175.
One thing to note however, is that customers will still have to purchase the regular FitBit band as the technology is not built in to the designer collection.
On the Tory Burch website, consumers are advised to purchase the FitBit band and then insert the core into the designer accessory.
This makes it all substantially more pricey, however FitBit will be the first fitness-tracker brand to cater to this type of demographic.