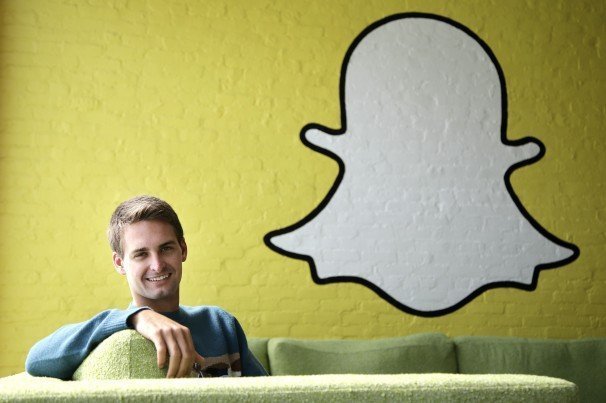 The CEO of Snapchat, Evan Spiegel is mortified over the fact that some "filthy" emails that he wrote during his time at Stanford have been leaked.  
Labelled as "filthy frat-chat" emails, Spiegel says he is mortified over the fact that they were released.
The emails were misogynistic and not even decent enough to print on some news sites online.
They went a little something like this: "Hope at least six girls sucked your d—s last night. Cuz that didn't happen for me." He then continued to state that he wanted to "shoot lazers at fat girls" and he also asked if his friend had "ever been peed on."
During his time at Stanford, Spiegel was known for his partying ways, he was even kicked off campus for violating the "controlled substances and alcohol policy."
While he didn't graduate due to Snapchat taking off, Spiegel seems to have landed himself in some hot water,  some are saying he should be fired. 
"Honestly, I think he should resign," Schiffer said. "For women who have fought for justice and equality, this is a huge slap in the face — especially from someone who runs a large, successful tech company," stated reputation expert and chairman of Reputation Management Consultants, Eric Schiffer. 
Spiegel is yet to comment about the emails however he has admitted to being "mortified."