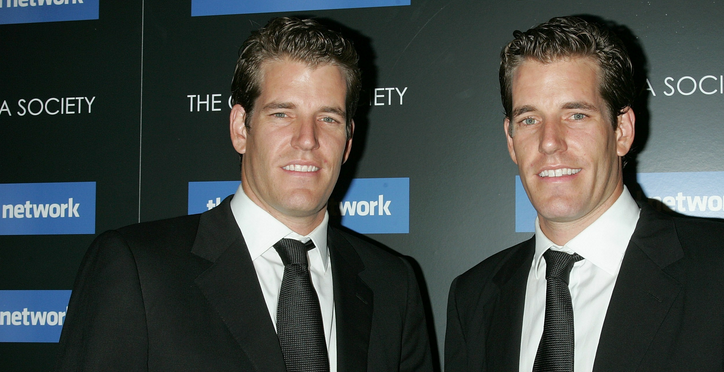 Cameron And Tyler Winklevoss File For $20 Million IPO Of Their 'Bitcoin Trust'
The Winklevoss twins have been avid investors and supports of Bitcoins from the very beginning.
They claim to own a large marketshare of all bitcoins in existence.
Now they are expanding out to file for their $20 Million IPO of their Bitcoin Trust.
Going public with Bitcoins? Interesting move for the Winklevoss brothers.
The ticker for the stock is not yet determind, however here's a quote from the brothers:
"The Winklevoss Bitcoin Trust (Trust) will issue Winklevoss Bitcoin Shares (Shares) which represent units of fractional undivided beneficial interest in and ownership of the Trust. Math-Based Asset Services LLC is the sponsor of the Trust (Sponsor) and [TRUSTEE] is the trustee and custodian of the Trust (Trustee) using proprietary and patent-pending technology to administer the Trust. The Trust intends to issue additional Shares on a continuous basis."