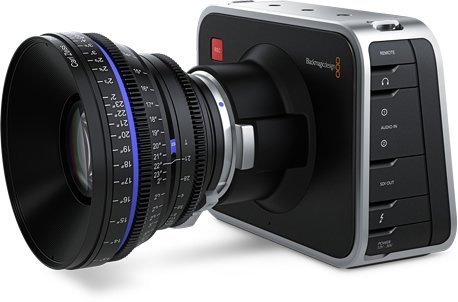 A new powerful, high end camera by Blackmagic Design has just started shipping this week and early orders are being offered a generous discount.
There are so many digital cameras on the market today but if you are looking for a high-end camera that will shoot cinema quality images in Ultra HD, look no further than Blackmagic Design.
The latest model to be released by the company is the Production Camera 4K which is supposed to be one of the most elite cinema cameras available on the market.
The camera allows you to shoot Ultra HD TV or 4k feature films. It also comes equipped with a large super 35 size sensor, a professional global shutter, EF mount optics and RAW capabilities.
The built in touch screen also allows you to monitor and easily change settings and enter metadata directly onto the camera.
The camera was initially supposed to be released much earlier but production got delayed. In order to make up for delays, the company is offering a generous $1000 discount.
The regular retail price of the camera is $3,995 and those who preordered the camera will be eligible for the rebate of $1000. At the price of $2,995, this camera is the cheapest 4K pro available on the market today.
For those who have already ordered the camera, shipments have just begun.