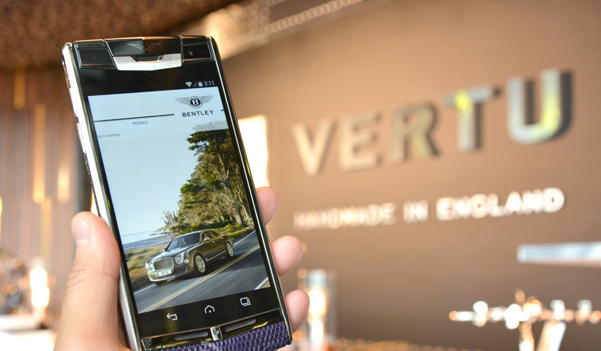 Bentley, one of the most expensive cars in the world are teaming up with the luxury phone retailer, Vertu to create five custom smartphones.
The custom smartphones are expected to cater to high end clients and will have a Bentley app built into the phone offering exclusive content.
Vertu began back in 1998 as a branch of Nokia and specifically catered to the rich and wealthy.
While no design specifications have been released for the Bentley phones, this is the second time Vertu has collaborated with a high end car retailer.
Back in 2005, they teamed with Ferrari to produce two speciality phone models costing around $25,000.
Vertu has also released their own phone, Signature Touch for a whopping $10,800 for just the basic model.
The reason for the high end price tag besides the status, is that each Signature Touch is hand crafted and comes with noise cancelling capabilities, virtual surround sound and ringtones from the London Symphony Orchestra.
While no release date or prices have been announced for the line of Bentley compatible phones the first phone is expected to be launched in October.
This is the first deal for Vertu since former CEO, Perry Oosting stepped down back in 2013.