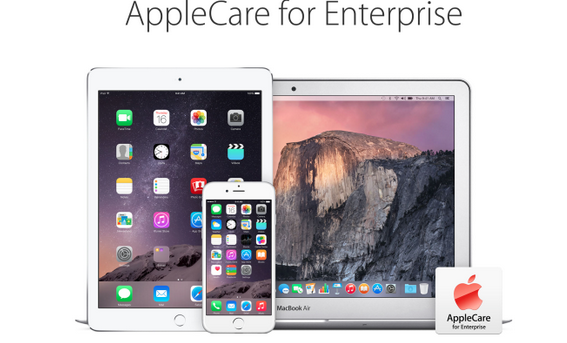 Apple is getting ready to launch Apple Care for Enterprise.
While no formal announcement has been made, Apple have released a new website with information about their new AppleCare service for businesses.
The new business service is designed for companies who use Apple software and need 24 hour support, better warranties and a faster response time.
According to the website, AppleCare for Enterprise includes 24/7 telephone tech support, a dedicated account manager and a one hour response time for urgent issues.
Other benefits of the program include onsite hardware service two or three years after purchasing a device and a replacement warranty for products such as iPads and iPhones.
Apple's new service is also linked in partnership with IBM however, no further information has been revealed about how the two companies plan to work together.