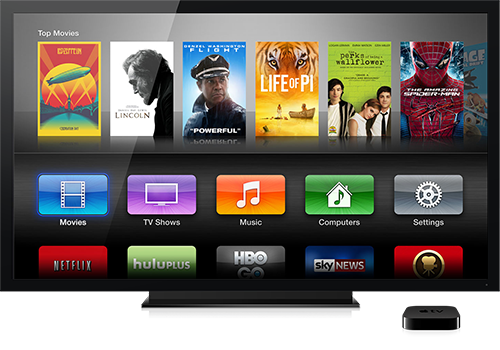 Tim Cook has announced that despite little marketing effort, Apple TV has sold more than 20 million units since it was launched.
Starting out as a "hobby" project for Apple, their set top box has gone on to compete with Roku and Amazon Fire TV.
"We've got a pretty large installed base there, I'm feel quite good about that business and where it can go," announced CEO, Tim Cook. "It didn't feel right to me to refer to something that brought in a billion dollars as a hobby," he continued.
The busiest time for Apple TV came at the end of 2013 when the company sold more than 10 million units, generating more than $1 billion in revenue.
In comparison, Roku, which was once believed to be the leading set-top box, has only sold 8 million units when last recorded at the start of 2014.
"If you look at the content on Apple TV, it is extremely favourable to what's available on other streaming devices" stated Cook.
Now that Apple TV is no longer a "hobby" Cook plans to invest and continue into upgrading and developing the box further. While he did not announce any specific new features he did state that they are looking to "expand" the services that it currently offers.