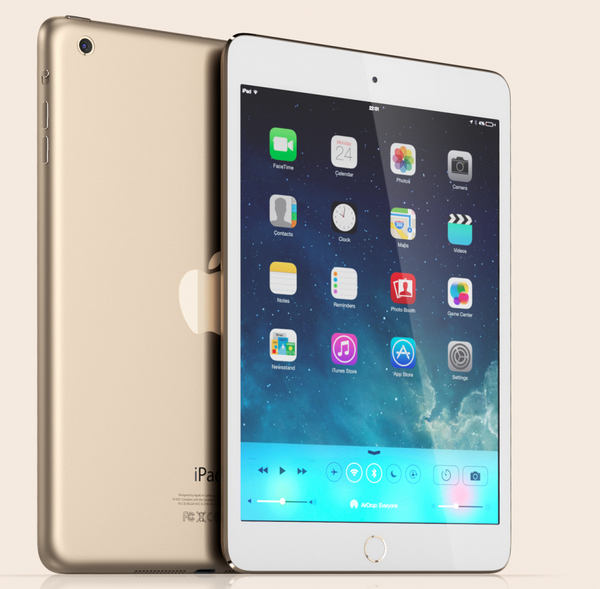 Care for a gold iPad? Your dream may just be right around the corner.
Apple is planning to introduce colored iPad's to help drive sales and among the colors included is gold.
Gold colored backings are expected to be released for the 9.7 inch iPads and will be launched sometime in October according to sources.
The iPad is one of the latest gadgets joining the gold line up which includes some of the later iPhone models and the iWatch.  Some are even speculating that the Macbook Air will also be released in the signature gold color.
There have been many speculations over what Apple plans to do with their tablets as sales have been dropping.
While the global tablet market is expected to grow, Apple definitely is trying all it can to keep sales up there, perhaps releasing a gold model is the way to go?
According to sources, Apple is also planning to update the iPad Air and iPad Mini but no release dates or specs have been released as yet.