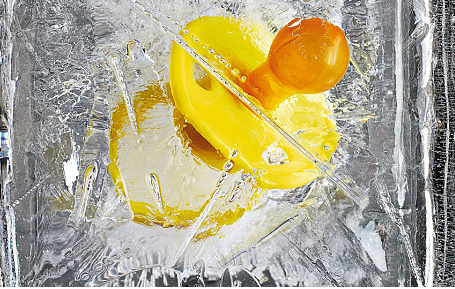 Facebook and Apple have become some of the first major employers to offer egg freezing benefits for their female staff.
Egg freezing makes it easier for women to conceive children in later life and it seems that both Apple and Facebook want to help women who are focussed on their careers to have that option in the future.
"Having a high powered career and children is a very hard thing to do," stated Brigitte Adams, an egg-freezing advocate and founder of the patient forum Eggsurance.
While egg freezing does not make any guarantees, Facebook and Apple have decided to offer the service to anyone interested in preserving their fertility.
Egg freezing costs around $10,000 for one round and then an additional $500 per year of storage. The average patient is expected to do about two rounds of freezing, which means that costs can quickly add up.
Kellye Sheehan of Women in Technology stated that while the perk is nice and financial coverage is always welcome, egg freezing is a "very personal decision for every working woman," and not necessarily something you would want to discuss with your boss.
While some have commended both Apple and Facebook for offering to cover the costs of such services, many have said that the move was somewhat insulting.
To have your eggs frozen involves a six week, painful and invasive procedure which is probably not appealing to many 20 something year olds.
One woman who did freeze her eggs at age 36 however, stated that- "freezing your eggs doesn't solve the problem, it just delays it. There is no way I would have even considered this in my twenties. I really hope this offer wouldn't put woman off having babies who have met the right person and are settled with them in their late twenties and early thirties."
Some women have also stated that by offering this service it places unnecessary pressure on women and in many ways, tries to control them.
One point that was made was that companies such as Facebook and Apple offer free housing, transport, food and now egg freezing- while its a nice perk, it also means their company controls a lot of their life.
While no one can deny that offering to pay for the service is a kind gesture, child birth should happen when it's right for you, not when it's right for your boss.