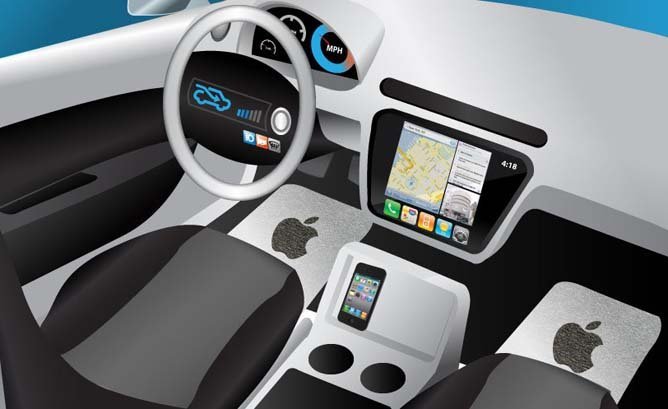 Apple has announced that CarPlay will be coming to Toyota cars however no launch date has been set. 
Toyota posted an image on their website promoting the fact that CarPlay would be available as early as 2015 but then they backtracked the statement shortly after it was made.
"A previous version of this article said Apple CarPlay would be in Toyota cars from 2015," the company stated on their site. "This is incorrect and we are happy to put the matter straight. No announcements have been made about if and when Apple CarPlay will arrive in Toyota cars."
CarPlay, allows drivers to access Siri, music, maps, messages and calls all while remaining hands free.
If you have the latest version of the iOS update, CarPlay is available to connect to your smart care system in your BMW, Ford, Honda, Hyundai, Jaguar, Land Rover, Kia, Mitsubishi, Nissan, Peugeot, Subaru and Suzuki.
Built in systems are set to be available in the next year in the following car makes- Ferrari, Mercedes-Benz and Volvo.