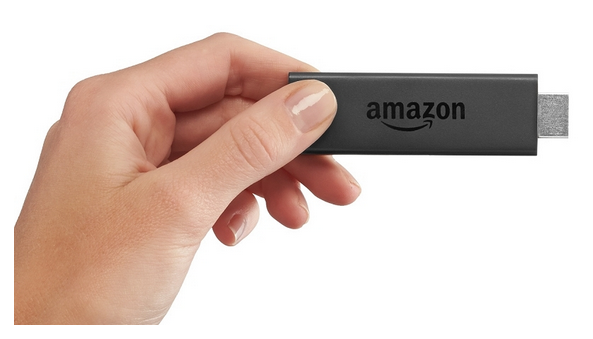 Amazon has just released a new Fire TV Stick in order to compete with Googles Chromecast.
Google has made it no secret that Amazon is their number one competitor and it seems that Amazon knows it to be true as well as the company announces their very own Fire TV Stick.
Like Google's Chromecast, the Fire Stick is able to connect to any television with a HDMI port and offers access to movies, TV shows, music, photos, apps and games. It also offers Amazon Instant Video, Netflix, Hulu Plus, Twitch, Spotify, Pandora and YouTube.
The stick comes with a dual core processor, 1GB of RAM, 8 GB of storage and a dual antenna Wi-Fi.
Of course,  Amazon were quick to declare that it has 50 percent more processing power than Google's Chromecast and six times more processing power than the Roku Streaming Stick.
The Amazon Fire Stick also comes with its own remote and a free 30 day trial of both Netflix and Amazon Prime.
Amazon Prime users can purchase the stick for a discounted $19 if they pre-order in the next two days, however after that the regular price will be $39.
Pre-orders are open now and the stick is expected to be available by December.