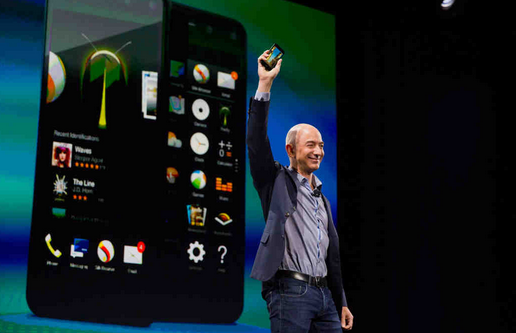 The results are now in and it appears that Amazon's Fire phone was a dismal flop.
Amazon has around $83 million worth of unsold phones after a venture that cost them over $170 million. But it doesn't mean that they wont try again.
Senior Vice President of Devices, David Limp stated one of the main reasons for Fire phones failure was the industry standard price tag of $199.
"We didn't get the price right. I think people come to expect a great value, and we sort of mismatched expectations. We thought we had it right. But we are also willing to say we missed and so we corrected," stated Limp.
It took the e-commerce giant about two months to realize their pricing flaw and slashed the price to just 99 cents. This price also includes a free prime membership for 12 months, unlimited cloud storage and live customer support.
Although the price drop was drastic, sales were boosted and Amazon remains hopeful that they can enter the phone market once again.
"When you are taking risks there are not all going to pay off. Those are the facts," stated Limp who continued to talk about the success of other Amazon Fire gadgets including their tablet and TV line.
"We are going to keep integrating software features to get it better and better. Each release that we are doing, we are learning. Beyond that I leave it out there to see what people think," concluded Limp.
There is currently no word on when Amazon plans to enter the mobile market again, however it is probably not anytime soon.