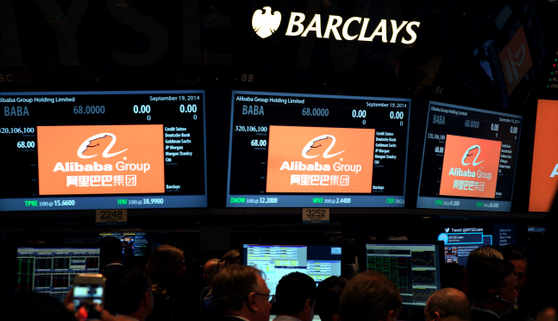 Alibaba, one of the biggest e-commerce giants in the world have surpassed expectations for revenue growth in it's first quarterly earnings report since hitting the New York stock exchange.
The Chinese e-commerce giant, Alibaba broke records when it hit the New York Stock Exchange back in September, with a record-setting initial public offering of $25 billion.
Since it has been a player in the US stock exchange, it reported earnings of 0.45 cents per share on a revenue of $2.74 billion for the quarter, which is a 54 percent increase.
This has well exceeded analysts expectations which were in the $2.61 billion revenue range.
Despite this incredible increase in revenue, Alibaba's net income was down, falling 38.6 percent to $494 million. This is far below the $1.17 billion that analysts predicted.
In an earnings release, Alibaba attributed the significant drop in net income to the increase in share-based compensation which caused higher expenses.
It is also not all bad news however, as the company's mobile department has been steadily growing too and is up by 1020 percent since last year.
"With more than one-third of our China retail business on mobile, Alibaba is very much a mobile company," stated Executive vice chairman, Joe Tsai.
Investors are continuing to keep a watchful eye on Alibaba and can look forward to increased sales as the holiday period looms.