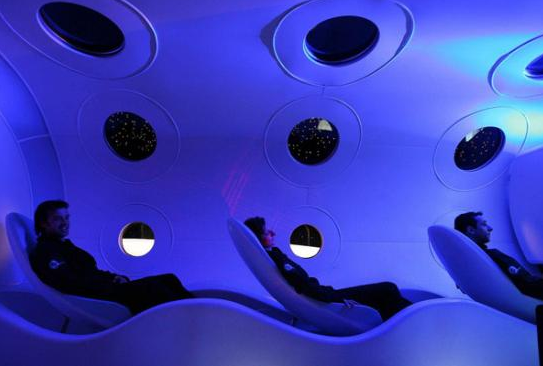 Richard Branson's Virgin Galactic is set to become the first space tourism company and in order to make the journey a smoother, more luxurious one, exclusive accommodation has been set up in New Mexico.
Virgin announced that Hotel Encanto de Las Cruces in New Mexico will have exclusive suites available for those taking the trip into outer space.
"Future astronauts will come from around the world to New Mexico, so its important that they experience the outstanding local offerings and character as part of their experience," exclaimed CEO of Virgin Galactic, George Whitesides.
Whitesides also commented that the hotel would feature high end rooms, multi-lingual staff and preparation information for passengers before embarking on their expensive journey into space.
Virgin has also partnered with World Class Gourmet to provide exclusive catering services under chef, Tatsu Miyazaki who is known for his Euro-Asian cuisine.
Miyazaki is apparently working to develop tailored menus for each space traveller during their three day training sessions before the flight.
Currently, Virgin Galactic is still in testing phases however the company has announced that commercial flights will begin sometime this year.
The space craft is set to fly into earths atmosphere so viewers can get a look back at the planet from space. All of this comes at a pretty penny however, with tickets starting at $250,000 each.
Despite the high price tag, Virgin has already received over $80 million in deposits from around 700 people including celebrities like Ashton Kutcher and Justin Bieber.
Each plane will only be able to hold six people but promise that zero gravity experience that people are willing to pay for.
"The vehicles will allow an out-of-the-seat, zero-gravity experience with astounding views of the planet from the black sky of space for tourist astronauts and a unique microgravity platform for researchers," – Virgin Galactic.