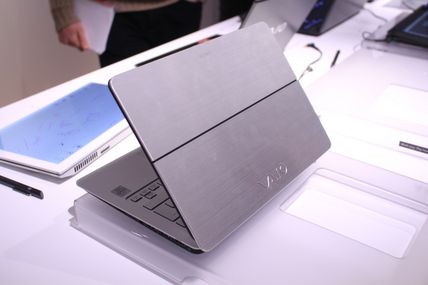 Sony has issued a recall for over 25,000 Vaio Fit 11A laptops after concerns that they may cause burns.
The laptop was just introduced to the market place in February but it has quickly been discovered that it has the potential to overheat and cause burns due to the battery packs.
"Sony has identified that the non-removable battery packs provided by a third party supplier, included in (and limited to) VAIO Fit 11A released in February 2014 with below listed model names could potentially malfunction and cause overheating, resulting in partial burns to the chassis of the PC," said the company in a statement.
Since it was released, three cases of burns have materialized, one incident in Japan and two in Hong Kong.
Panasonic Corp, which supplies all the batteries for Sony's Vaio laptops are believed to be at fault however, Sony is still investigating the situation.
Panasonic released a statement following the news admitting that while they do supply the batteries for Sony, no issues in the past have ever been recorded.
The batch of particular concern is the SVF11N1XXXX and Sony has listed images on their site of how to check where this number is listed.
If you have purchased the Vaio Fit 11A lap top, Sony advises customers to turn it off and disconnect it from the adapter. Refunds are also being offered for consumers and the laptop has been removed from shelves.