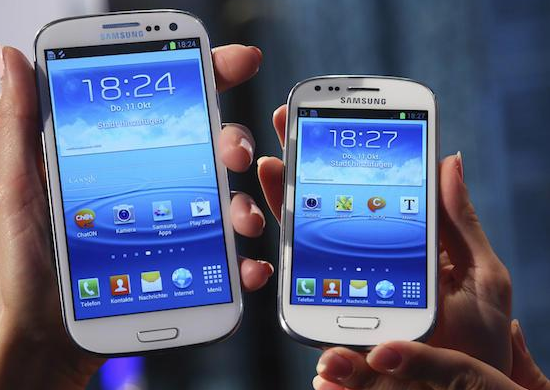 Samsung has released a smaller version of their Galaxy S5 smartphone.
Samsung broke the mold when they released their first Galaxy phones. They were big- almost mini tablet size, but proved to be super popular.
Now, the company has released a Galaxy mini in order to cater to customers who prefer something neater and more compact.
The Galaxy S5 mini has a 4.5 inch, 720 by 1280 Super AMOLED display (the original is 5.1 inches), and it runs on a 1.4GHZ quad core processor and Android 4.4 KitKat.
The phone also comes with 1.5GB of RAM and 16GB of internal memory which can be expanded to 64GB with a microSD.
The rear facing camera is 8 megapixels and the front facing camera is 2.1 megapixel.
The device is dust and water resistant and includes an ultra power savings mode, S Health and a private/kids mode. It also has a fingerprint and heart rate sensor.
The phone will also come in four colors, charcoal black, shimmery white, electric blue and copper gold.
The new Samsung Galaxy mini will be released in Russia first and will then make its way to the US.