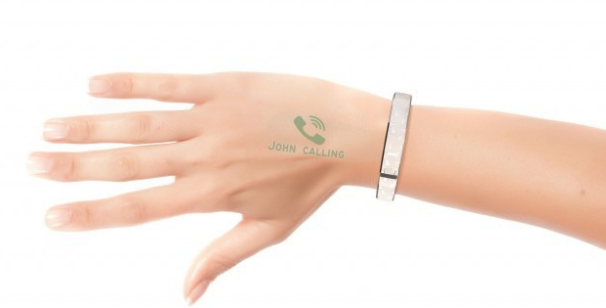 Forget having your notifications pop up on a screen, why not your hand?
Ritot, a new wristband concept device projects your notifications, such as emails and incoming calls straight onto your hand.
Ritot is being marketed as the first projection watch and has already raised $375,000 on Indiegogo to bring the wearable device to consumers.
The device uses light from a pico projector that displays personalized content directly onto the top of the wearers hand. The projected display appears for about 10 seconds and can sync with your smartphone to get notifications.
The wrist band is available in as an aluminium style bracelet and also in rubber for more of a sportsband look.
Ritot is expected to retail for around $120 and will ship starting in early 2015.