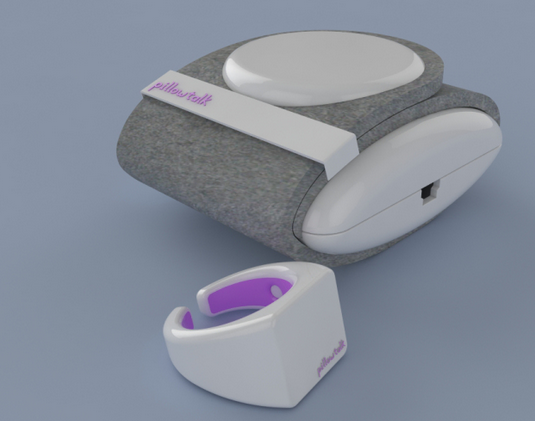 Pillowtalk by LittleRiot, which is pretty much exactly like the name suggests, is launching a Kickstarter campaign to help bring long-distance couples closer.
Pillowtalk has the ability to transmit your loved ones heartbeat through a little speaker that you hide in your pillow. The audio is soft, but loud enough that when you rest your head on the pillow you can hear their heart beat no matter where you are.
Created by Joanna Montgomery, the product began as a University assignment that quickly went viral.
To date, her company LittleRiot has collected around $200,000 during the first seed round of funding and is looking to launch a Kickstarter campaign to take care of the rest.
"What we are trying to do in the long run is change the way people use technology to communicate. We want it to be about discrete connections and a sense of presence, not about staring at a screen," stated Montgomery.
The product currently has around 43,000 Facebook fans and an email list of 45,000 when it went viral back in 2012, now its all about monetizing this trend to make it something that can exist for real.
"There aren't any ways that technology enables us to fee a sense of the other person's presence, so that is what I am trying to do with PillowTalk. I want people to feel a connection with their partner without having to actively engage with them," she concluded.