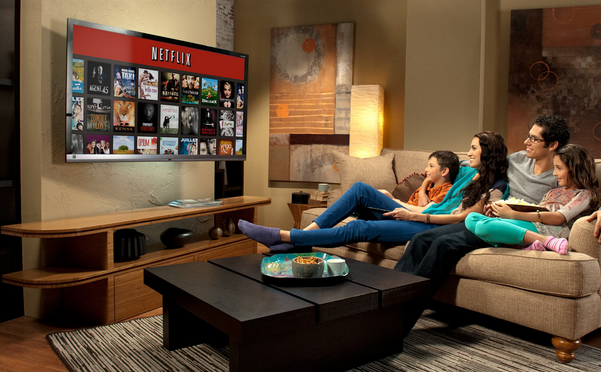 Netflix is in the process of launching a service that will allow cable subscribers to stream content through a regular cable channel.
Netflix has teamed up with some smaller cable companies including RCN, Grande Communications and Atlantic Broadband to offer consumers the chance to access Netflix's content through a regular cable channel.
Netflix hopes the move will help appeal to a wider demographic, allowing users to access their content without an additional set top box or having to rely on watching through a computer monitor.
The service is set to launch Monday and will be available to an initial 500,000 customers.
Netflix has already had agreements with cable companies in other countries around the world including the UK, Sweden and Denmark but this is the first move in the US.
In order to negotiate the deal, Netflix said it had to reach out to some of their content partners to allow streaming on cable boxes and it is still not clear if the company will be able to branch out to larger cable providers.
"We're making Netflix a channel on our lineup and in our channel guides," said David Isenberg, chief marketing officer for Atlantic Broadband. "Literally, watching Netflix is as easy as changing the channel."
"The entire cable television market is in the process of reinventing itself," stated analyst, Jeff Kagan. "Watching television on TV used to be the entire pie. Now it's just one slice of it."