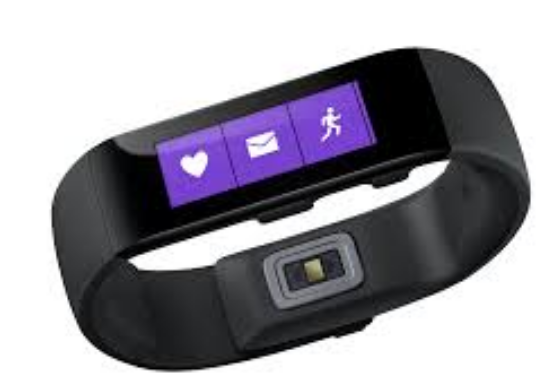 Microsoft has just unveiled their latest gadget- Microsoft Band, which can sync not only to Windows phone but also an iPhone and Android device.
It was a smart move by Microsoft to allow their new fitness band to be compatible with Android and iOS as they currently hold the market share.
The Band comes with the common fitness features including a pedometer, heart rate monitor, sleep monitor and GPS. The GPS is probably one of the most advanced features as it tracks the route that you have run, biked or walk. There is also a stopwatch that allows you to track how many calories you have burned.
It also comes with a colour touchscreen that can display notifications and can even process payments at Starbucks.
The band is made from plastic but it is both splash and dust resistant. It also comes with two rechargeable batteries that last for around 48 hours on standby mode.
Microsoft is usually behind the other tech giants such as Apple, Google and Samsung but it looks like they are now catching up with this latest gadget.
The Microsoft Band is on sale now for $199.