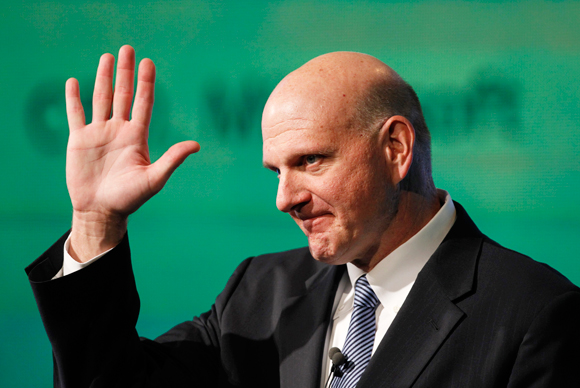 Microsoft has just announced that long-standing CEO, Steve Ballmer will retire in the coming 12 months. 
Some speculate that Ballmer was fired however sources say that he will stay on to help appoint the new CEO and staff.
"There is never a perfect time for this type of transition, but now is the right time," Ballmer said in the company's press release. "We have embarked on a new strategy with a new organization and we have an amazing Senior Leadership Team. My original thoughts on timing would have had my retirement happen in the middle of our company's transformation to a devices and services company. We need a CEO who will be here longer term for this new direction."
Microsoft has been struggling to compete with companies like Apple and on July 11 it decided to revamp it's strategy to focus entirely on hardware. Ballmer said the move was "imperative" and that he wanted to "continue to drive alignment across all Microsoft teams, and have more integrated and rapid development cycles for our offerings."
Steve Ballmer became the CEO after founder Bill Gates retired in 2000. Since then, the company has been successful in launching Windows XP and the Xbox 360. However, it also had many flops like the Surface RT and Windows Vista both of which under-performed and caused Microsoft stocks to plummet.
The next potential CEO for the company is now the talk of the town however it is yet to be announced who will take over the role.