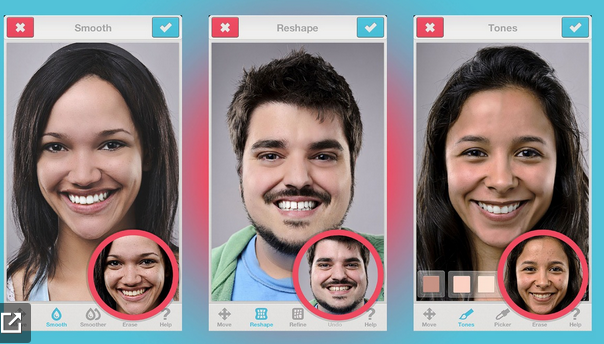 iPhone Users Can Expertly Retouch Portraits With Facetune
Facetune is basically a mobile photoshop for portraits. You can do all sorts of neat tricks that you can do on Photoshop right on your phone.
You can quickly smooth out a face or more red eye or patch up a weird spot in your photo.
There are numerous features that are really only available in Photoshop at least with the type of control that Facetune has.
You can take a messy, plain picture with blemishes and other facial imperfections and turn it into a true work out art.
The app is now the 3 most popular paid app in the app store as of the time of this writing.
The app costs $2.99 and is available for iOS.