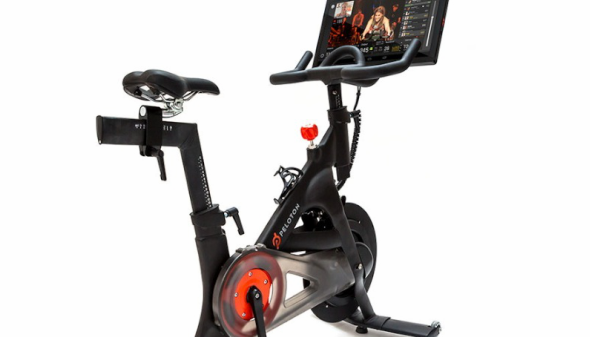 Home Studio Cycling Classes
Forget working out — dragging yourself to the gym after a long day at work is a feat in itself.
One New York-based company seeks to eliminate this time-consuming commute by developing an at-home exercise bike that maintains the interactivity of a group setting through technology.
The Peloton Bike's main feature is its 21.5-inch full HD touchscreen display, which when connected to Wi-Fi, provides "live and on-demand" indoor cycling classes led by instructors. It also includes a front-facing camera and microphone, so users can interact with fellow cyclists, as well as a Bluetooth and ANT+ radio that can connect to heart-rate monitors and wireless headphones or speakers.
"Your Peloton homescreen provides quick access to fantastic classes broadcast to you live or on-demand. Choose your favorite instructor, class type or find a ride that's popular with your friends." Peloton says on its Kickstarter page.
"Live classes are broadcast from Peloton's studio in NYC on a regular basis each day and new on-demand classes are always added to the on-demand library, so you can get a great workout anytime."