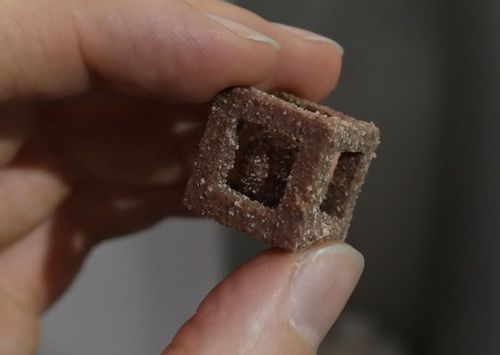 3D food might be a thing of the very near future as Hershey's Chocolates team up with a 3D printing company, 3D systems.
3D systems recently announced that it has entered a mutli-year agreement with Hershey's to explore making chocolate through a 3D printer.
The head of Hershey's William Papa said, "we believe innovation is key to delivering relevant, compelling consumer experiences with our iconic brands. Whether it's creating a whole new form of candy or developing a new way to produce it, we embrace technologies such as 3D printing as a way to keep moving our timeless confectionery treats into the future."
Printing chocolates is definitely an interesting concept and this partnership is likely to be fruitful for all involved however, the details of the partnership between the two companies has been kept confidential.
The first idea of printing foods began back in 2011 when a researcher from MIT created a machine that could create a human face using chocolate.
While 3D printing has been around for a while, it seems that now technology is ready to accept them into the mainstream market.