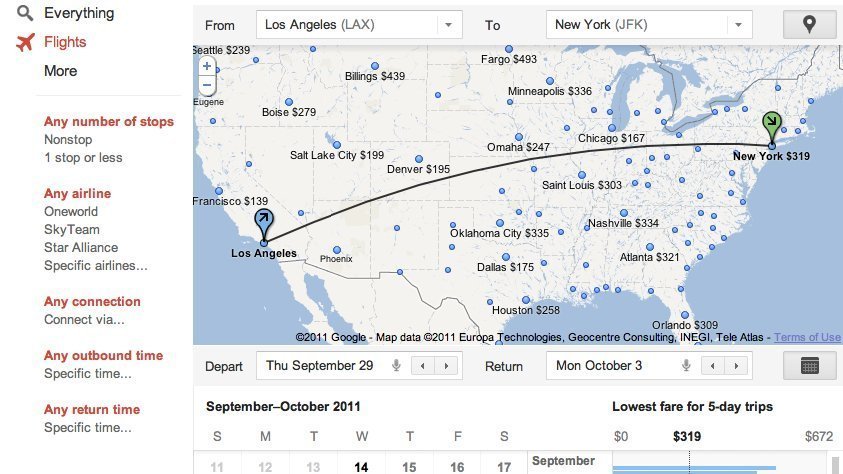 Airline travel is about to change forever due to Google's new price comparison site that is set to be revolutionary.
Google has been working on a flight comparison tool for airline travel and according to the budget airline, Ryanair, the new site is set to "blow everyone else out of the water."
What they are exactly concocting over there at Google is still unknown, but airlines have spoken out saying that the new site boasts "exciting developments" that could create some serious competition when it comes to other popular discount air travel sites.
The site is said to be offering unbiased rates from third party sites for discounted air travel to allow customers to view all their options in just one place.
According to the Independent Airline Boss of Ryanair, Michael O'Leary, "because google, being google, want to show all of the prices from all of the airlines on display, they don't want to charge us. They make all of their money out of advertising."
It is not yet known when the airline fare comparison site will be live and running however, Google has already started implementing travel related options on their homepage.