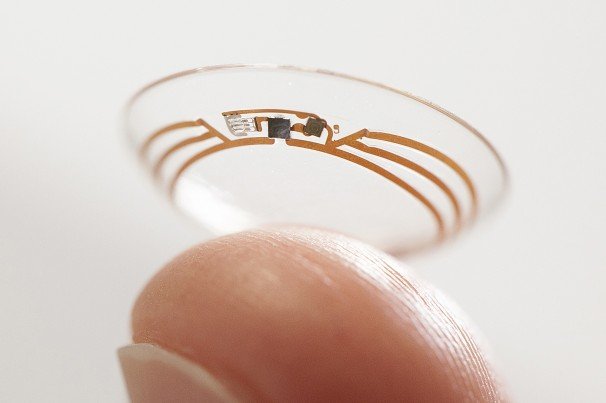 While most major tech companies are working on curved smart phones and ultra high definitions TV's, Google has been working on your health, showcasing a pair of glucose monitoring contact lenses.
The company has just announced the creation of 'smart contact lenses'  that measure the level of glucose in your tears.
While the lenses they had on show were just a prototype, Google claims that a sensor will be layered between the contact lens which holds an antenna, capacitor and a controller that can gather information from the lens to a device where it can be read and analyzed.
The chip and sensors are mounted on a small plastic film and a tiny hole in the lens allows eye fluid or tear fluid to seep inside. The eye fluid is then monitored for glucose. Currently, Google has managed to get the device reading glucose levels at the rate of one reading every second.
Google project co-founders Brian Otis and Babak Parviz stated, "although some people wear glucose monitors with a glucose sensor embedded under their skin, all people with diabetes must still prick their finger and test drops of blood throughout the day. It's disruptive, and it's painful. And as a result, many people with diabetes check their blood glucose less often than they should."
25.8 million American suffer from diabetes and Google is hoping to tap into this demographic with their contact lenses.