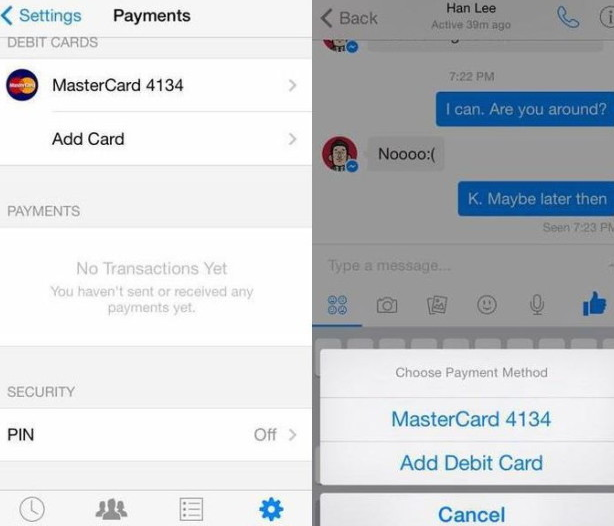 Facebook Messenger is about to get a whole lot less popular as a new report has found that the social media giant have built in a payment feature.
The Messenger app has been poorly rated as users felt pressured and forced to sign up to the app which before had been part of Facebook.
Claims were then  made that Facebook was using Messenger data to retarget users with appropriate ads and now, it appears that the social giant has also added a payment feature without notifying users.
Facebook seems to now be joining the leagues of Apple and Google with their own payment function however, it seems that their secret testing has been uncovered by clever users and many screenshots have now hit the web.
It appears that Facebook's service will allow users to send money to one another however, sources indicate that only debit cards will be permitted.
There is no clear time frame on when Facebook is planning to announces this new feature.