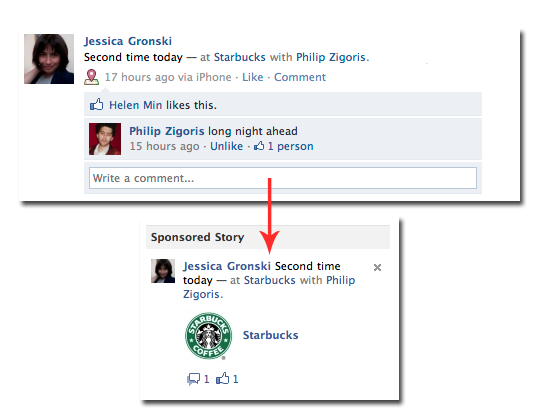 Facebook has announced the end to Sponsored stories after the feature sparked privacy concerns that resulted in legal action.
Facebook will be ending Sponsored stories on news feeds around the world on April 9th.
The sponsored stories were created as social endorsements for ads based on users actions however, they were active without permission. To create the stories, Facebook would sell your information to advertisers, such as where you checked in or what you "liked", and then allow them to post relevant ads on your friends news feeds.
The ads were launched in 2011 and Facebook failed to offer an opt-out option which resulted in a class action lawsuit. Just last year, the social media giant settled the lawsuit for $20 million and has now decided to pull sponsored stories from news feeds altogether.
While companies will no longer able to develop ads based on users likes or check-ins, they can still showcase their ads on Facebook pages and news feeds.