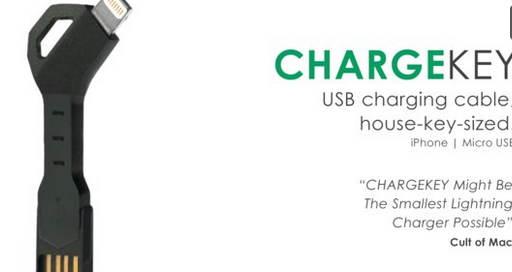 ChargeKey Worlds Smallest iPhone 5S Charger
A new campaign on IndieGoGo is bringing us the worlds smallest iPhone 5S charger.
This charger, as pictured above is literally the world's smallest way to charge your iPhone.
The key chain charger will fit right on your phone and can sit right next to your computer and charge, or any other charging station that has the ability for the phone to sit about 2 inches away from it.
The only problem with this is that it has to literally sit right next to the charging power point. It's not like you can stick it in the wall or let it hang, it's surely not going to support the weight of an iPhone.
Although, as long as you have a way to sit your phone right next to the computer or USB socket, then you are surely going to have an easy way to charge your phone, and carry it on your keychain for emergencies.