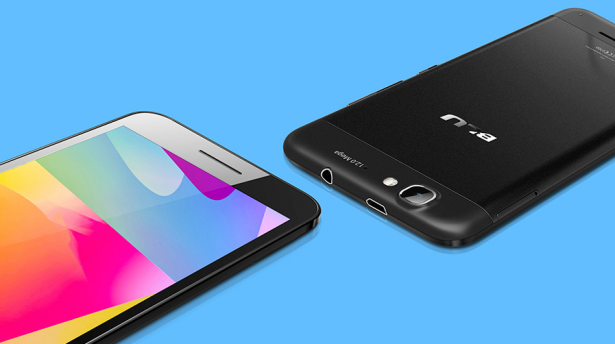 Just when you thought the already overloaded tech market couldn't get any more competitive, Blu Life has unveiled the world's thinnest smartphone for the fragile price of $299.
The company which is known for their low cost options has just introduced a new product to their line of tech gadgets and this time its a ultra thin smart phone, in fact, the company boasts that it is the "worlds thinnest."
The 5inch HD smartphone comes with a 720 by 1280 resolutions screen with 293 ppi, a 12 megapixel rear camera with an autofocus and LED flash, a front facing 5 megapixel cam with BSI sensor and video recording of up to 1080p.
On the inside, the phone has a 1.5GHZ quad-core processor, 1GB of RAM, a 16GB hard drive and a 2,500mAh battery. It is also 3G compatible, has wi-fi capabilities, GPS and bluetooth.
The product page continues to boast that "amazing was built into every millimeter" of the phone and that it "will allow you to be a pro at everything you do."
"The Blu Life Pro is an accomplishment of engineering as much as one of design," Samual Ohev-Zion, CEO of Blu Products, said in a statement. "Every detail and material — particularly the sleek aluminum enclosure — has been meticulously considered and refined. It's made with a level of precision you'd expect from a finely crafted watch, not a smartphone."
Many companies like Apple and Samsung have released low cost versions of their products in order to appeal to a wider demographic and those overseas who cannot get the phone subsidized through their phone carrier.
The Blu Life Pro is currently retailing at $299.