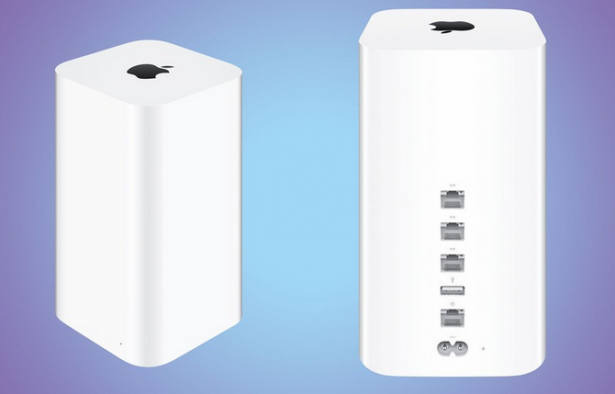 Apple Upgrades AirPort Extreme and Time Capsule
AirPort Extreme and AirPort Time Capsule announcements were only a small shadow of bigger announcements made at the Worldwide Developers Conference (WWDC) keynote on Monday.
The Apple AirPort Extreme base station that costs $199 is going to include 802.11ac Wi-Fi which is basically 3 times faster than the traditional Wireless N. The design includes 6 antennas to improve the signal. 3 of the antennas are for the 2.4 GHz band and 3 of the antennas are for the 5GHz band.
Labelled "beamforming antenna array" Apple plans to have them hit stores June 12. They come with a built in power supply, a Gigabit Ethernet WAN port, three Gigabit Ethernet LAN ports and a USB 2.0 connection.
Also, the higher priced Time Capsule version will be a whopping 2TB at $299 or 3TB at $399.