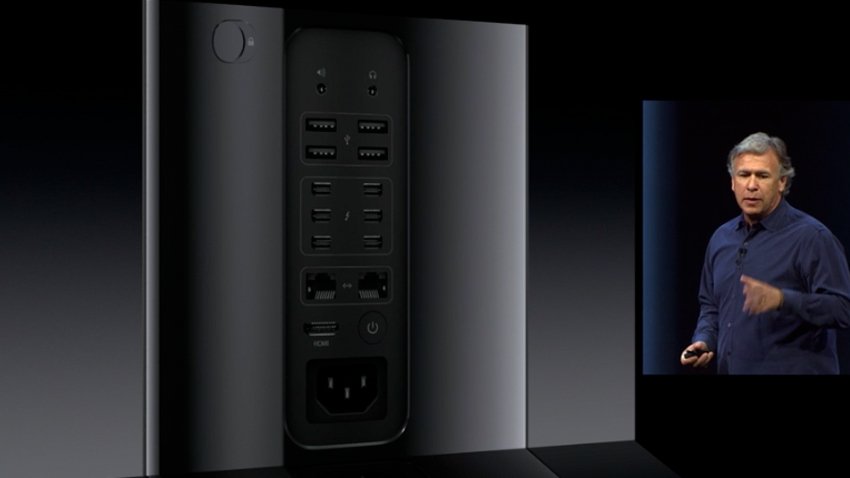 Apple has announced that their new desktop, the Mac Pro will go on sale Thursday, just in time for the last minute Christmas rush.
The Mac Pro boasts a cylindrical design giving it a slim, sleek and futuristic look. The new Pro desktop will retail for around $3000, catering to the high end and professional market.
Apple states that the new desktop is especially designed for music producers, videographers, photographers or those who working in film or design.
The desktop has a 3.7 Ghz quad core Intel Xeon E5 processor, 12 GB of RAM, two FirePro D500 graphics processing units and 256 GB of flash storage.
For just $1000 more, Apple also offers one with more RAM and an upgraded processor. Apple is also offering the option to upgrade to 1TB of flash storage.
The computer will be available online and will be sold in stores on Thursday.