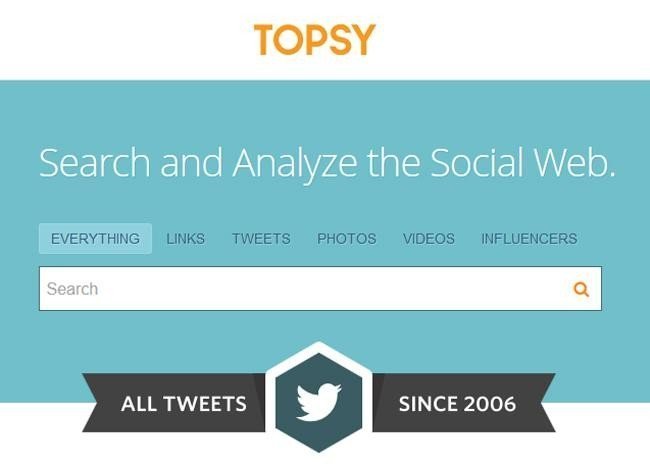 Apple has paid more than $200 million for the social data-analytic company, Topsy Labs Inc.
While details of the acquisition are remaining under wraps by both Apple and Topsy, rumours have been circulating that Apple has purchased the social analytic company for over $200 million.
Topsy is a social-analytic tool which tracks tweets in real time to find out who is influential and what topics are trending.
Data collected by Topsy will allow Apple to spot growing trends on Twitter to keep up to date with what the world is talking about.
"A key point is they are one of the few companies that has access to the Twitter fire hose and can do real-time analysis of the trends and discussions happening on Twitter," said Debra Aho Williamson, an analyst.
While Apple does not have a strong voice in the world of social media, this move by the company could indicate that Apple is planning to launch it's own social media weapon.
A marketing specialist however has claimed that "brands across the world are looking at ways to use the time spent by customers on social media to enhance their brands, and Apple is no different."
"There are millions of people sharing their thoughts on platforms such as Twitter on any given day," Sanjana Chappalli, Asia-Pac head of a firm specialising in digital marketing services.
"For companies to be able to understand what is popular with these users and what they are interested in, and then use it to their advantage, they need to filter the content and understand it.
"Topsy gives Apple the tools to do just that," she explained.