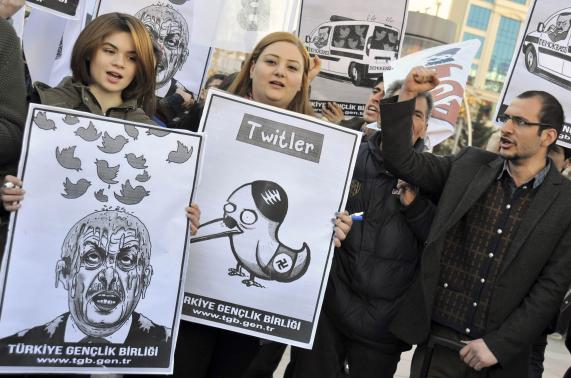 Turkey's plan to ban Twitter has backfired with 33 percent more residents signing up to the social media service following the decision. 
The Turkish government aimed to ban Twitter after Prime Minister Recep Tayyip Erdogan declared that the service was being utilized to publish audio recordings that implicated Turkey was involved in bribery and corruption.
One Turkish newspaper stated that the main reason for the ban was due to the wiretap leaks of private conversations held by Erdogan and the government.
"Twitter has become a way for gangs to post illegally obtained montages and voice recordings of a person, which leads way to character assassination," stated the article.
Since the ban went into effect, the Turkish people have revolted, with many gaining access to Twitter and posting hashtags about the ban. In fact, since news of the ban, it has been the most commonly tweeted about issue across social media.
Ironically, there has  been a 33 percent increase in Twitter usage across Turkey since the bam was introduced.
There has been no word on how the Turkish government are going to further handle the issue.