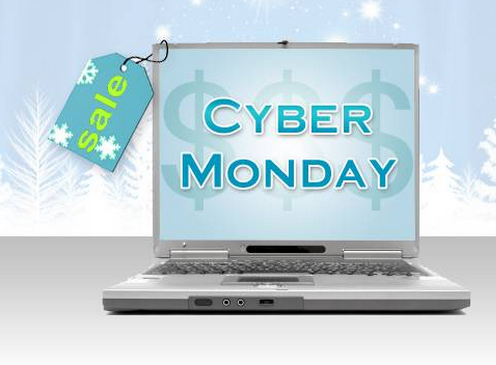 Cyber Monday is right around the corner and we have a list of the best deals of the day.
According to the Holiday Consumer Spending Survey, the average US shopper is expected to spend around $804.42 over the holiday season and around half of this is expected to come from online retail.
Cyber Monday is Black Friday's online shopping counterpart and we have the best deals of the day.
1.) Target:
Score a Samsung 40 inch LED TV for $379.00 plus a free $30 Target gift card
KitchenAid Professional 5 Qt Mixer in Silver or Red $224.99 (That's 50% off!)
Dyson DC35 Digital Slim Cordless Vacuum $199.99 (Reduced by $100)
2.) Walmart:
Samsung 55 inch 4K Ultra HD LED TV $998
Playstation 4 Bundle with choice of LEGO Batman or Little Big Planet $449
Nintendo 3DS XL New Super Mario Bros. 2 $149.96 (Thats $50 off)
Apple iPad Mini 16GB for $219.99
3.) Kmart
46 inch RCA 1080p LED HDTV for $349.99 (Savings of $100)
50% off Hasbro Games
4.) GameStop:
Save $70 off Xbox Holiday Value Bundle and $50 off Xbox 360 500GB Holiday Value Bundle
5.) Amazon:
Fire Phone will be available unlocked for $199 or for 99 cents on a two year contract. The phone also comes with a free Prime Membership.
ORBO TR-200 Backlit Keyboard Wireless Bluetooth $29.95 (Savings of $70)
$30 off the new Fire HD 7 Tablet
45% off selected Samsung TV's and up to 50% off some Samsung microSD cards.
Up to $150 off Dyson Machines