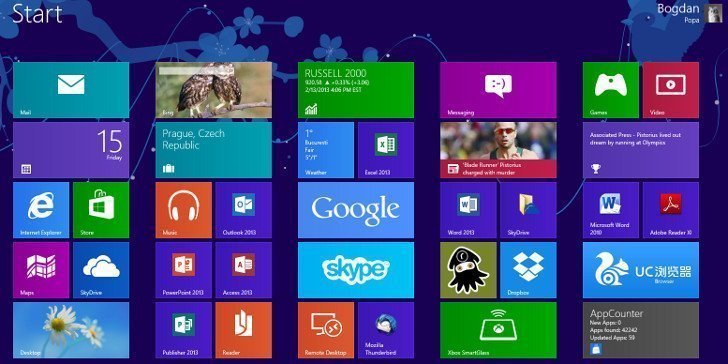 Microsoft is set to announce the Windows 9 operating system at its annual, Build Conference in April.
The company plans to release Windows 9 less than three years after the launch of Windows 8 OS after many issues with the operating system.
Windows 9 is apparently not going to be hugely different but was designed to clear out the many kinks users experienced with 8 OS.
"To distance itself from the Windows 8 debacle, Microsoft is currently planning to drop the Windows 8 name and brand this next release as Windows 9. That could change, but that's the current thinking," a report by a Microsoft blogger claimed.
The new version is set to see the return of the start menu, and will also allow users to run apps in desktop mode.
The move to release a new operating system has surprised many as Microsoft announced earlier that it was planning to focus on the Windows Phone and Xbox in 2015.