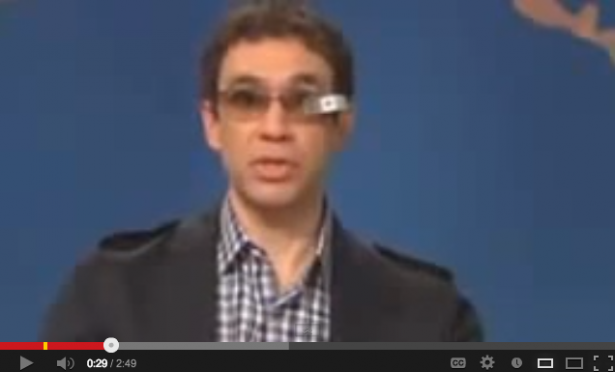 Google Glass has officially gone mainstream, finally reaching Saturday Night Live.
Fred Armisen stars in the bit as a Tech Correspondent. The skit starts with a blank stare from the distracted Google Glass user, goes on to have ridiculous voice commands and also ridiculous images being shown in the glasses.
The skit makes fun of the glasses quite a bit but goes on to show how practical and useful they actually are. It will surely be an eye opener for most americans.
Here's a look at the clip: