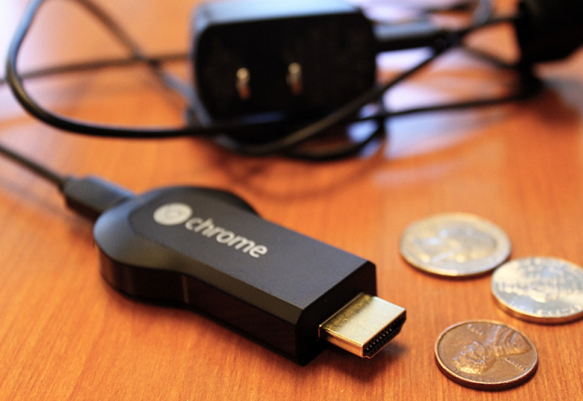 For it's one year anniversary, Google has announced that owners of Chromecast have "cast" over 400 million times.
Chromecast, a streaming media stick that was released this time last year has managed to keep owners engaged with Google releasing some pretty impressive statistics.
Chromecast, which retails for an affordable $35 can stream content from your mobile devices and computer to your TV screen.
The device is extremely competitive when it comes to price, helping to draw in users. Many apps have also become Chromecast compatible which has definitely helped the user base and interaction grow.
In fact, more than 10,000 apps have been produced for Chromecast and this number is expected to grow.
Another way Google is celebrating Chromecasts 1st birthday is by offering Chromecast customers a free 90 day trial to their steaming music service, Play Music All Access.
This offer will be available through till September.