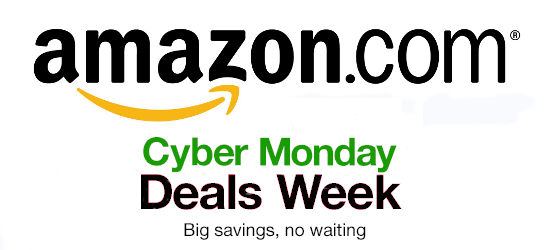 Welcome Cyber Monday, while most deals don't seem to be as good as they were last year, Amazon shares are up 1% already.
Cyber Monday has become one of the biggest online retail days in history and follows in the footsteps of Black Friday and Small Business Saturday.
The internet is supposed to be full of deals and discounts however, honestly speaking it seems like all the good things are still full price- go figure.
Amazon is however, offering heavy discounts on their Kindle line in an attempt to win over some of the tablet market which is currently dominated by Apple.
Last year, Amazon broke records for Cyber Monday Kindle sales and it appears that the company is trying to do it again.
All weekend Amazon has been reporting huge spending by consumers as customers stay away from the stores and shop online instead.
Including the Kindle, shoppers can also get heavy discounts on toys from Mattel and Fischer-Price, TV's, cameras and more.
Amazon just recently announced too that it was testing delivering products by a drone. (A little robot like plane that can deliver packages by air in 30 minutes). While this technology is far off, it appears that this could be the way of the future.