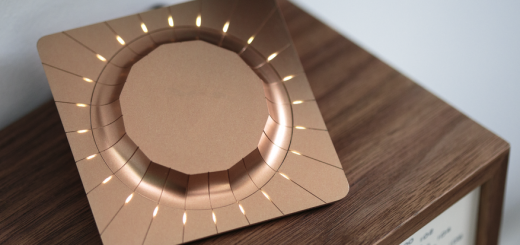 Beep, a digital portal that allows you to stream music from your own speakers has been announced today and is set to rival the popular brand, Sonos.
Created by former Google employees, Beep allows you to stream music digitally but by using your own speakers.
The design is modern and sleek and looks like an oversized volume control.
The device can be placed in different places through the house and can stream different music at the same time so you can have a different tune for every room.
Currently, Sonos holds most of the market share for wireless room speakers however Beep is different in that you can use your own speakers and stream music through them by connecting the device to your wireless network.
Beep worked with 23 music streaming sites including Pandora, Spotify and TuneIn and is both iOS and Android compatible. The device also allows you to stream music from your phone.
Available for $149, Beep comes in copper and dark grey. Pre orders are now being taken for $99.