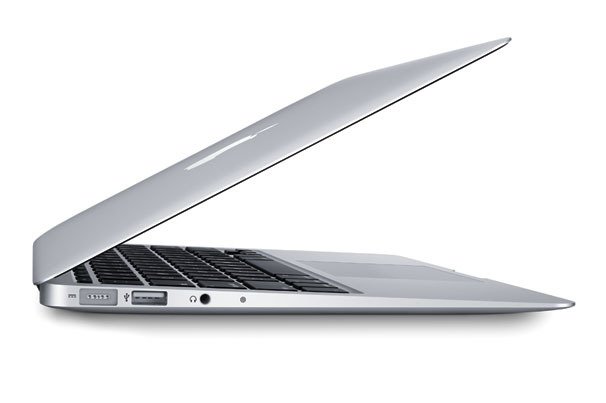 Looking to purchase a MacBook Air? Now might be the perfect time as Apple announces a price drop and a new processor. 
Apple has just announced a price drop for the MacBook Airs, offering the 11.6 inch MacBook Air for $899 and the 13.3 inch Air for $999- a saving of $100 for each.
The processor has been upgraded to a 1.4GHz Core i5, a small step up from the 1.3GHz chip, however it allows for manufacturing improvements, better power efficiency and cooling.
The MacBook Airs also come with a 128GB solid state drive, 4GB of memory and HD 5000 graphics.
The higher end versions of the Air, which offer 256GB SSD, also received a processor update and a price drop of $100 for each model.
Rumors are now circulating that Apple is dropping the prices on the MacBook Air's because an upgrade is in the works.
The design to the Air's have not been updated since 2010 and sources are claiming that a new design will be released later this year which is even thinner and has a 12 inch Retina display.
While no official statement from Apple has been released, it is likely that the new Air's will be released closer to Christmas time.