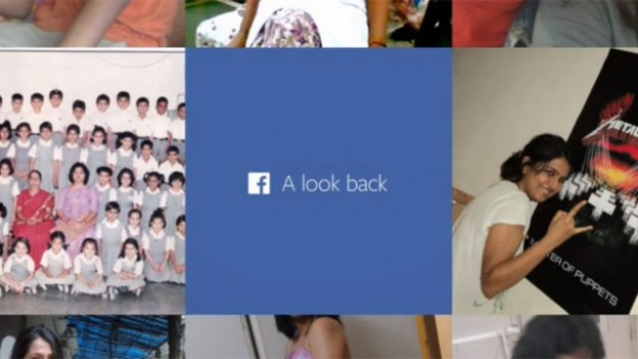 To celebrate their 10th anniversary, Facebook launched a feature called Look Back, allowing users to create video snapshots of their time on Facebook.
Over 200 million people have used the feature since it was launched, creating a milestone for the company.
"Almost 200 million people watched [their Look Back video], and 50 percent of people who watched their own video, shared it," said Facebook COO, Sheryl Sandberg.
Facebook set up a team over the last few months to ensure their network had enough resources to render millions of Look Back Videos.
The videos montages were designed automatically by Facebook by using your most liked and most commented photos and posts. The feature also allowed you to edit the montage to suit your needs and even offered instrumental background music.
Facebook employed two groups to focus on the project, Everstore and Moonshot. Everstore was in charge of the media storage and Moonshot allocated the idle server power.
After 200 million downloads, the project has become the most successful for Facebook. Nick Kwiatek, who engineered the project stated, "one of the things that motivated us was that there's really only a handful of companies that could take on something like this — that could render videos for as many people as we can."
Have you created your Look Back video?